Did you know that the Declaration of Common Principles and Commitments of Sharing Cities was featured in one of the "4 big trends for the sharing economy in 2019" by World Economic Forum?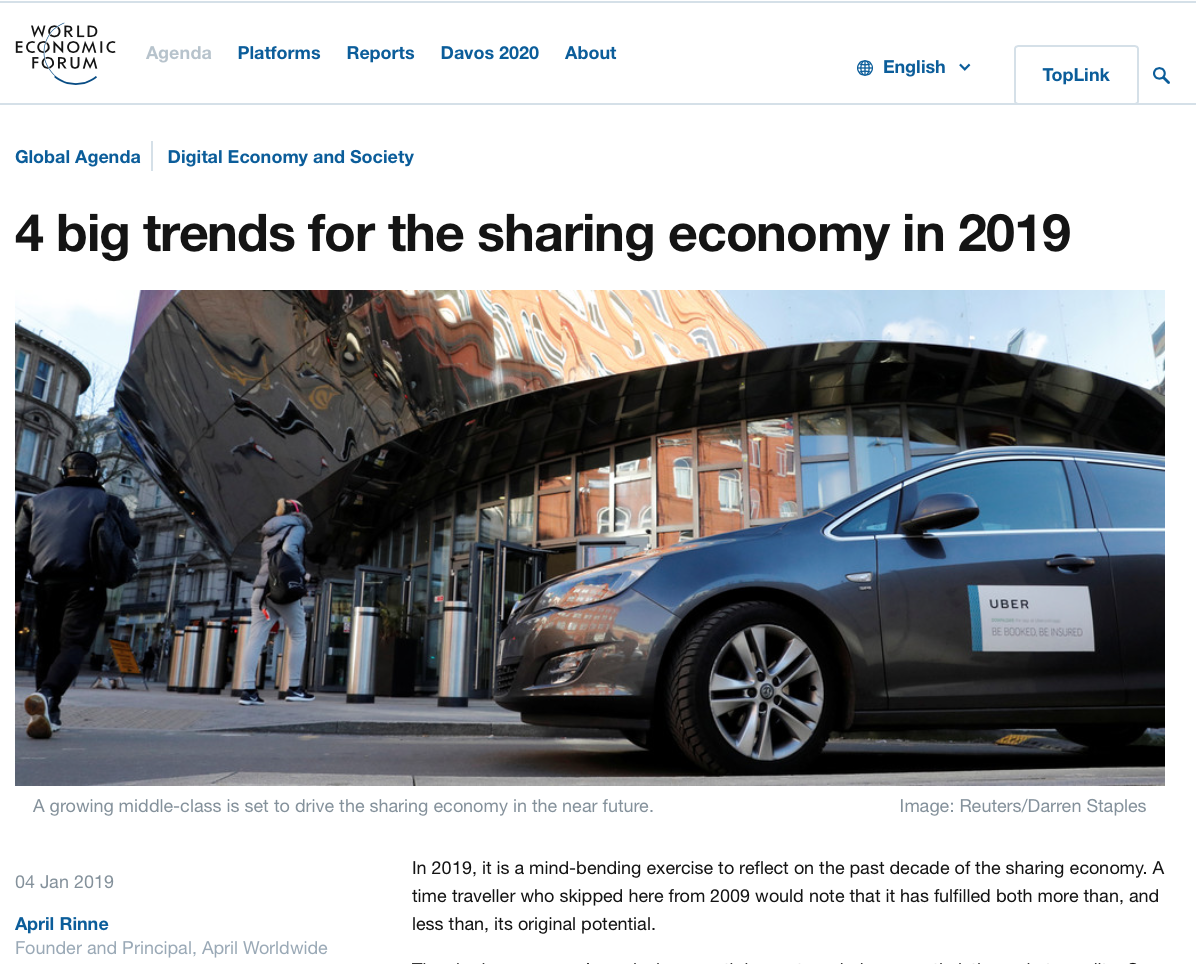 This Declaration, officially launched in the Smart City Expo World Congress, was one of the main outputs of the Sharing Cities Summit last November (see the "Family picture" here). A big step towards a common framework of concrete actions.
Cities that joined the Declaration: Amsterdam, Athens, Atlanta, Barcelona, Bethlehem, Bologna, Bordeaux, Buenos Aires, Corunna, Gothenburg, Grenoble, Kobe, Lisbon, Madrid, Milan, Montreal, Montreuil, Muscat, New York City, Paris, Reykjavik, San Francisco, Santiago de Compostela, Sao Paulo, Seoul, Taipei, Toronto, Turin, Umea, Valencia, Vienna and Vitoria.
Other cities attending the Summit and in process of validation of the Declaration that may join: Bristol, Eindhoven, Malmo, Melbourne, Prague, Rijswijk, Singapore, Stockholm and The Hague.
If your city does not appear on either list and would like to know more about the Declaration of Sharing Cities, don't hesitate to contact us at cities@sharingcitiesaction.net!