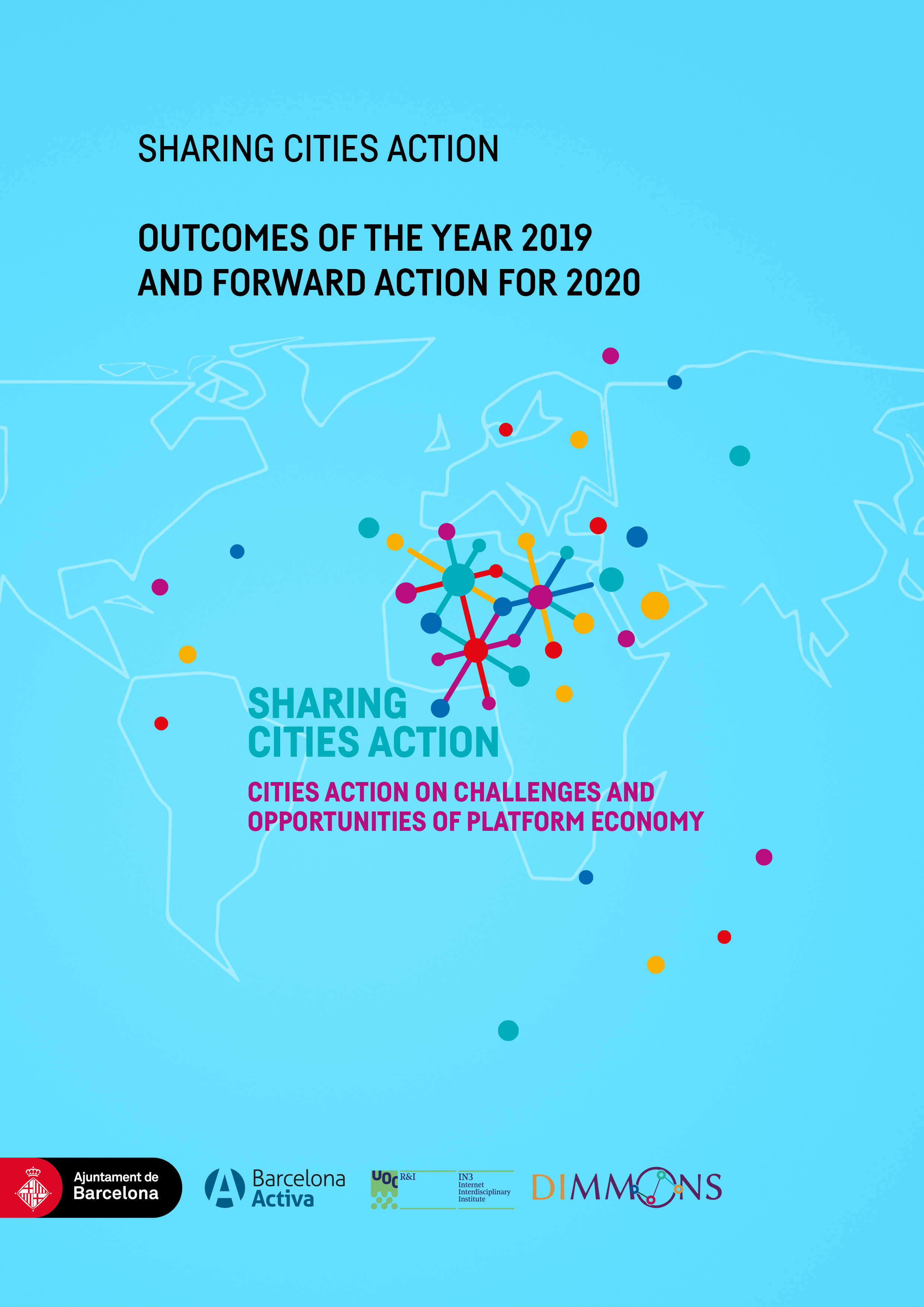 One year after the Launch of the ​Declaration of Common Principles and Commitments for Sharing Cities ​and the creation of the Sharing Cities Action Task Force, the cities have renewed their willingness to collaborate and define together an ​Action Plan for 2020 ​to make a step forward in addressing the challenges and the opportunities of digital platforms and strengthen their sharing potential.
The Sharing Cities Action Encounter 2019 ​congregated 30 cities representatives from around the world and 150 actors from the international sharing ecosystem: business platforms, civil society, networks, experts, activists and research centers. The Sharing Cities Stand Lab created an innovative three-days laboratory for policy cocreation in the middle of the Smart City Expo World Congress (SCEWC). Key topics were: The Future of Work, Inclusion and Gender Equality, Data Policies and Commons, and Environmental Sustainability.
In the following document, read about the outcomes achieved in the Encounter 2019, Collaborations and Actions taken by cities between 2018 and 2019, Action Research to empower cities, Lobby together: Collaborations among cities on Short Vacation Rental and Agenda of Key issues and goals. Last but not least, find the Conclusions & Forward action for 2020. One of the main events to be held is the next Sharing Cities Summit, organized by Seoul Metropolitan Government. 
Sharing Cities Action: Outcomes of the Year 2019 and Forward Action for 2020