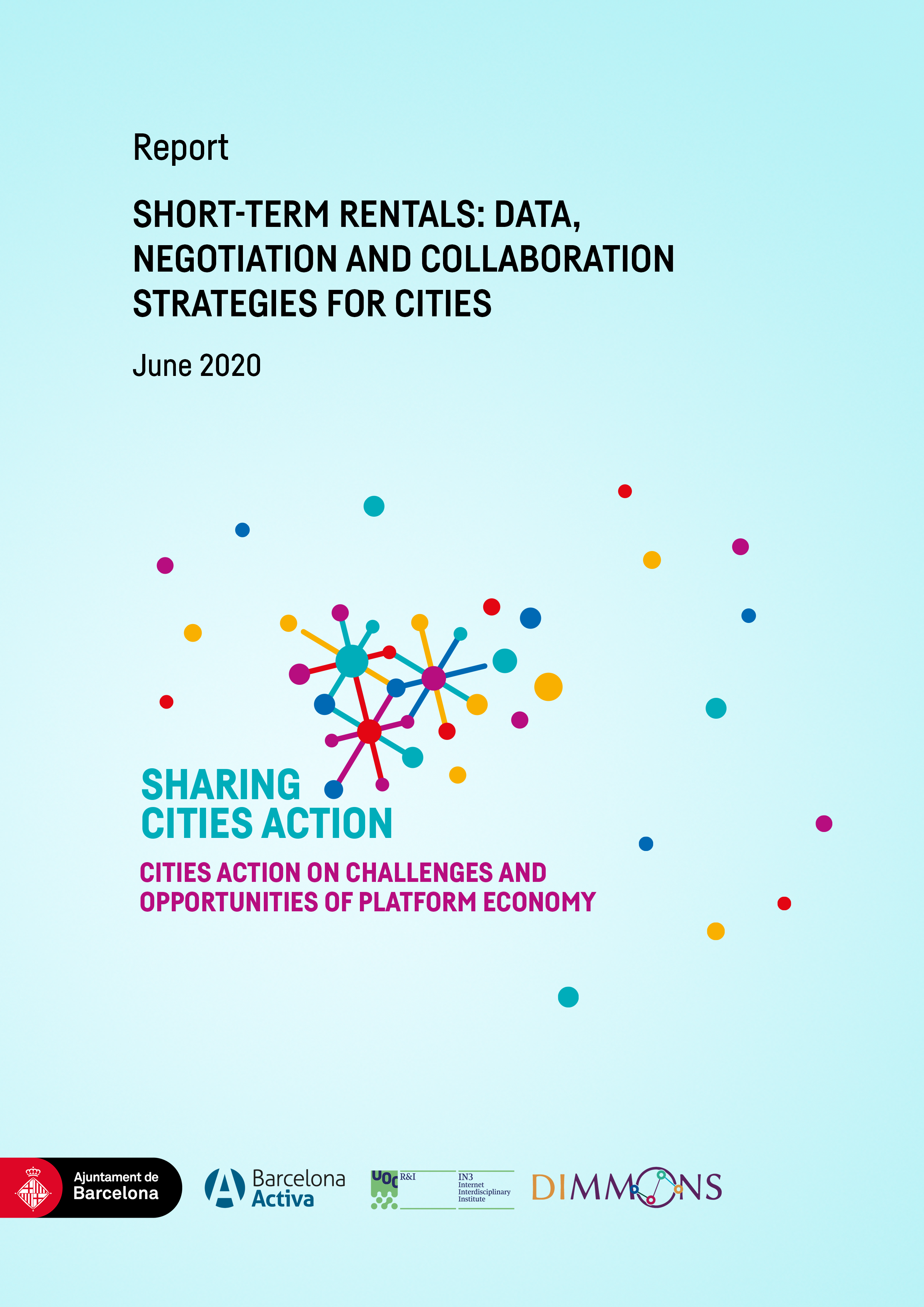 The study Short-Term Rentals: Data, Negotiation and Collaboration Strategies for Cities, developed by the Dimmons-UOC (the research arm of Sharing Cities Action) and Inside Airbnb activist Murray Cox, shows excess difficulty in negotiations between cities and short term rental platforms. The majority of the cities participating in the study have attempted to establish negotiations with the Short-Term Rental Platforms operating within their administrative limits. It becomes more flagrant when the results show that none of the cities have reached a satisfactory end as a result of their negotiation efforts. 
Cities find an asymmetric negotiation power when dialoguing with large platforms. While cities have limited resources for such endeavors, large platforms have an enormous budget and a specialized team, both at the headquarters and at the country level, to deal with a multi-layered lobby strategy. For this reason, the report concludes that cities need to unite. The fast pace of technological and digital disruptions and the immense power of some "unicorn platforms" demands new ways to approach the situation in order to defend City Sovereignty and a city livable for all citizens.
This study, framed within the goal of promoting common actions between cities and to defend the sovereignty of cities in front of large STR platforms, tackles the following points:
Policy responses to STR's including regulation, enforcement and compliance

Data and other strategies for cities to measure, analyse, regulate, enforce and/or negotiate with Short-Term Rental Platforms 

The experience of interactions with STR platforms, including negotiation, agreements  and legal challenges

Collaboration activities and opportunities amongst Cities 

Recommended strategies for Data, Negotiation and Collaboration
A total of 24 cities from 15 different countries have shared their experiences in regulating the relationship with short term rental platforms with different levels of contribution (survey, interview and/or working meeting with city representatives at the Sharing Cities Encounter 2019): Amsterdam, Athens, Barcelona, Berlin, Bologna, Bordeaux, Gothenburg, Grenoble, Krakow, Maribor, Montreal, Munich, Neapoli-Sykies, New York City, Paris, Porto, Rotterdam, San Francisco, Taipei, Tallinn, Thessaloniki, Umea, Valencia, Vienna.
Short-Term Rentals: Data, Negotiation and Collaboration Strategies for Cities